Restaurants at The Liberty
Access five of Boston's best drinking and dining establishments all from one hotel. Between Modern American Cuisine at CLINK. by Chef Anthony Dawodu, sultry cocktails at Alibi, exciting new Italian at Chef Lydia Shire's Scampo, and the Liberty's newest bar, Catwalk, there's sure to be something to please all tastes.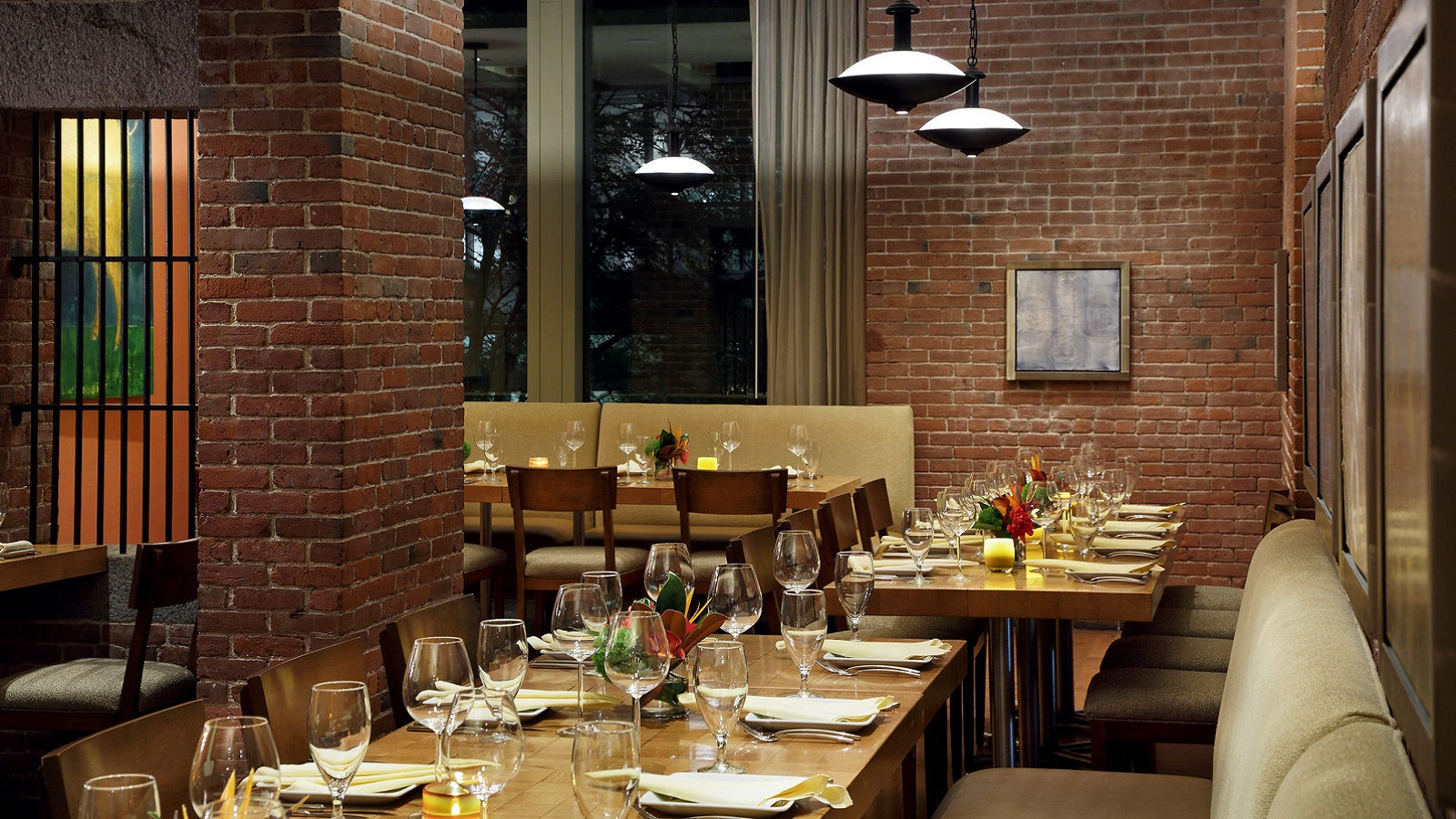 CLINK.
CLINK., The Liberty's signature restaurant,offers Modern American Cuisine with focus on flavor and dedication to seasonal, sustainable, and local ingredients. CLINK. provides a lively, fine dining experience, with approachable food in a comfortable environment.
Alibi
Set in the old "drunk tank" of what was the Charles Street Jail, Alibi is a hot spot for cocktails and late night snacking. Original bluestone floors and brick cell walls set the scene for mingling, while an outdoor patio is a rare off-street locale for enjoying drinks and watching the sunset.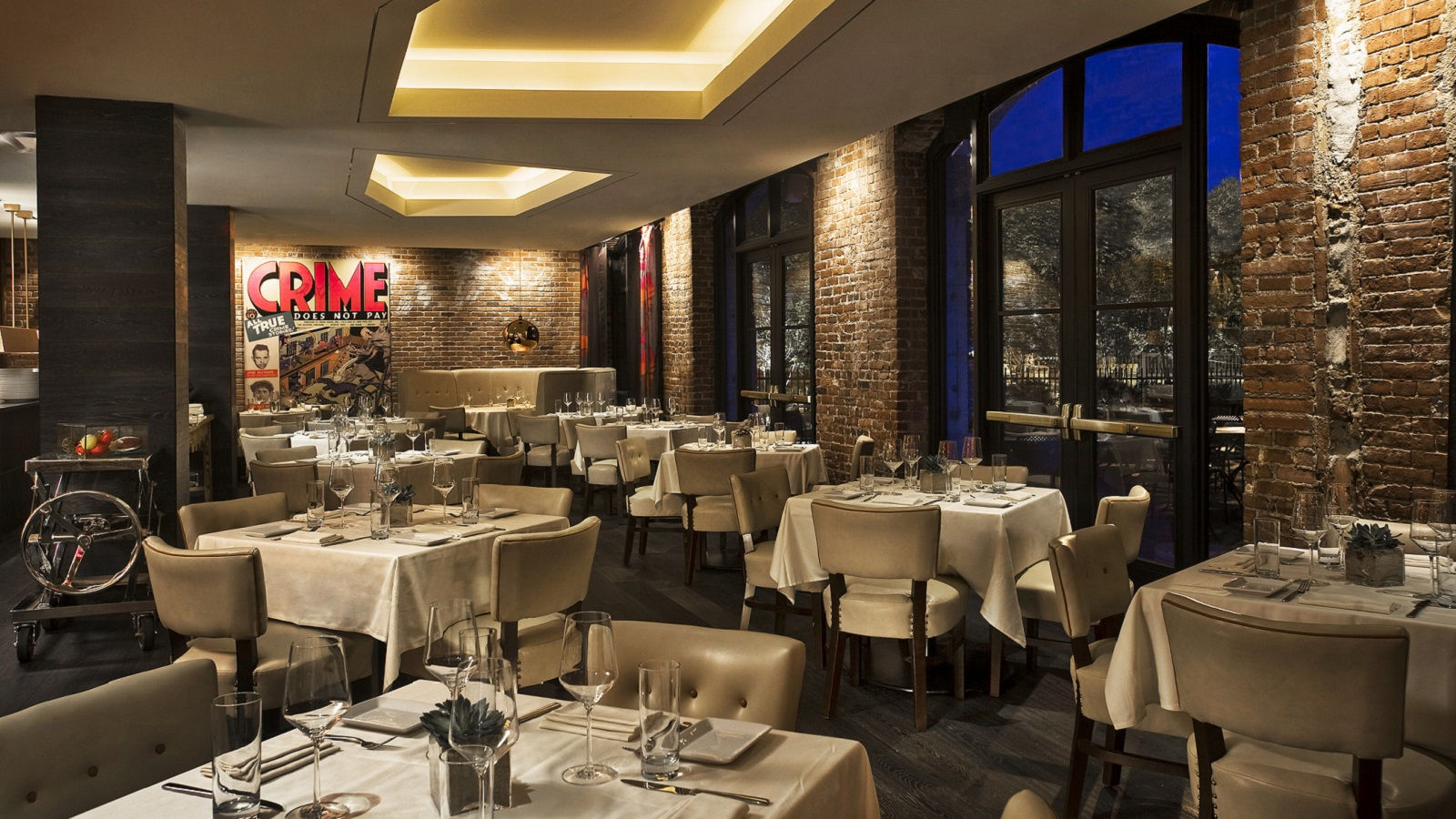 Scampo
Scampo is the definition of contemporary Italian food and design with an open kitchen preparing brick oven pizzas, a house-made mozzarella bar, a 38-seat private dining room and an outdoor patio.
Liberty Bar
Nightly, the Liberty Bar, located in the lobby, thrives with urban dwellers and hotel guests enjoying an energetic, social environment. Located within the spectacular 90-foot lobby rotunda of the hotel, the popular bar offers an answer to those searching for a reinvigorating place to gather at night.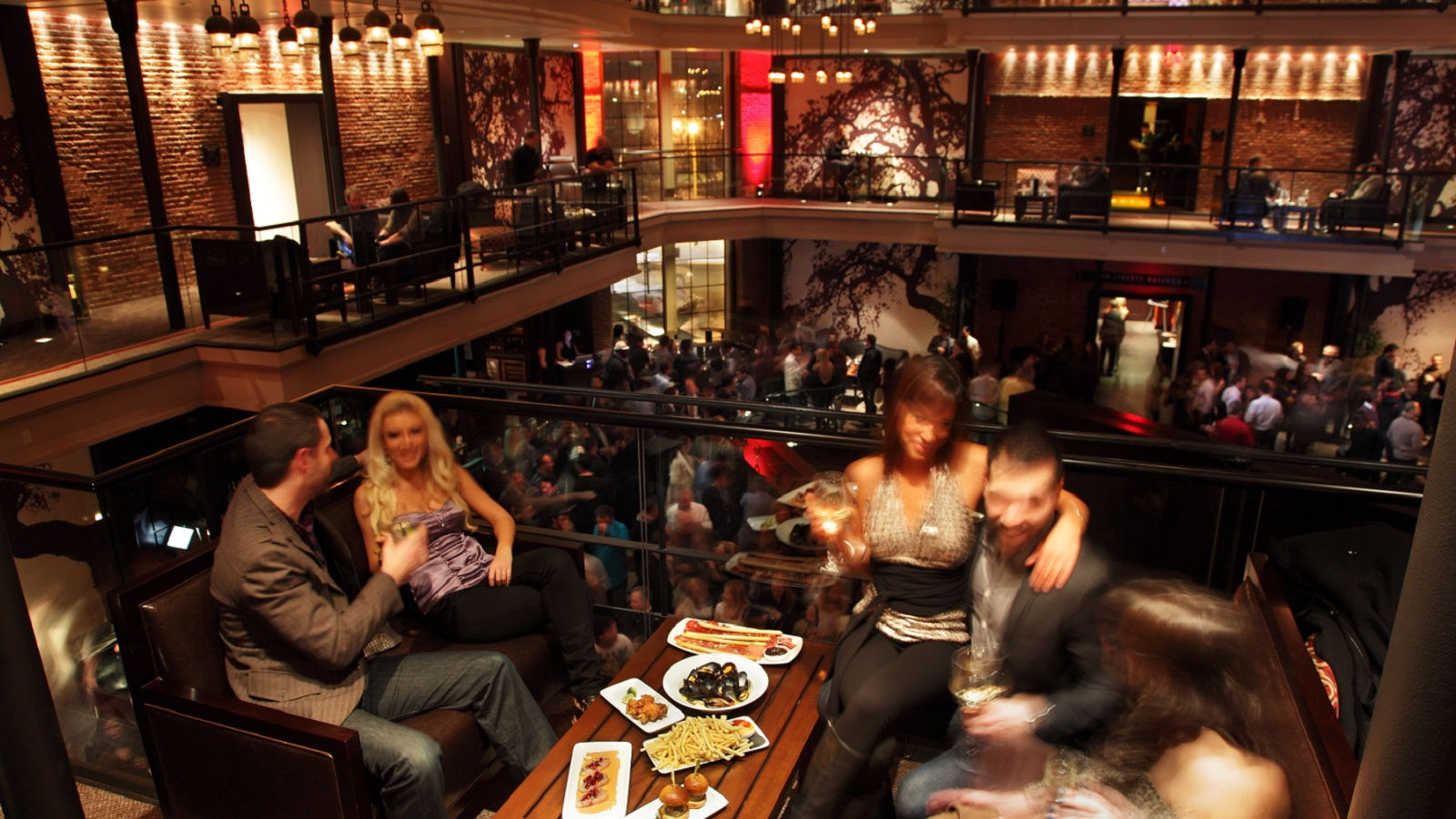 Catwalk
Catwalk is a hotel-guest only retreat that is literally housed on a catwalk original to the Charles Street Jail and encircles the rotunda. The space floats above the hotel's striking lobby and offers stunning views both above and below. With dinner service and an upscale bar menu provided by CLINK., Catwalk provides unrestrained refinement from 7PM until 2AM.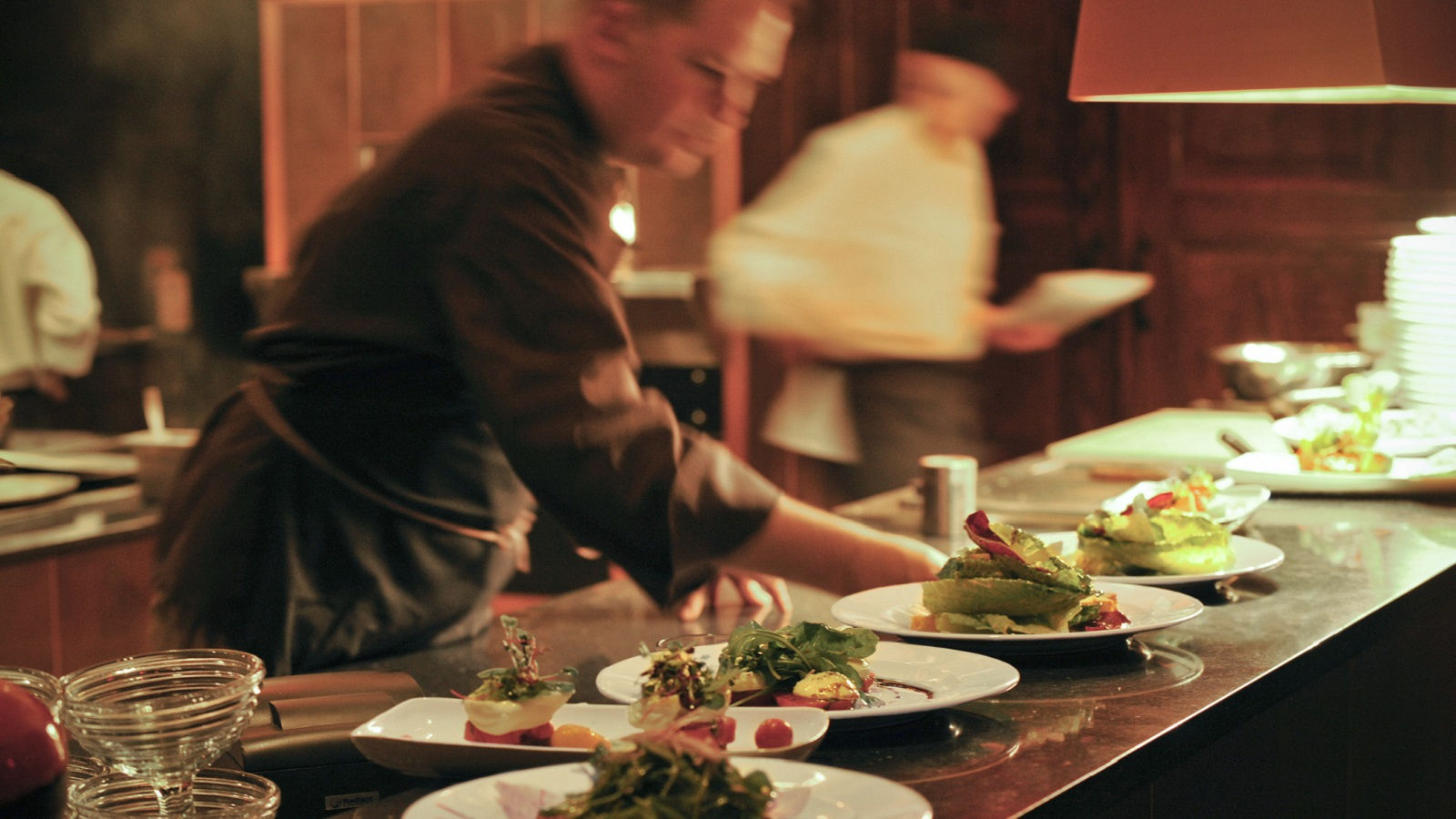 Private Dining
The Liberty Hotel can accommodate many different environments to suit your needs. From a sit-down dinner party at CLINK. to a VIP cocktail reception at The Liberty Bar, we can assist in making your event a distinctive and enjoyable Boston private dining experience.